Our consultants use the tools, resources, rigorous training, and mentorship provided in the FFI consultant training program to better understand and guide food-focused businesses.
Food Finance Institute Trained Consultants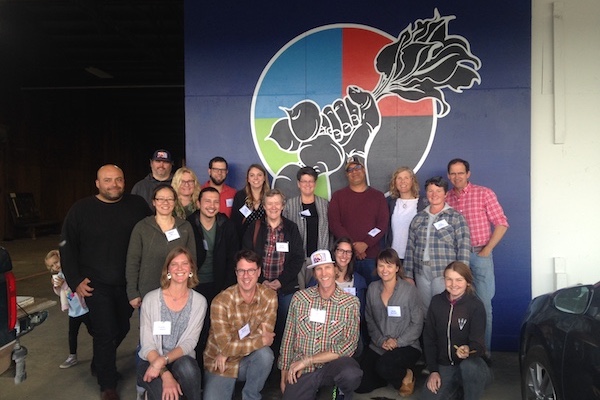 Level 1: Business Model Optimization
In Level 1, participants are trained in current market trends in the sector, the basics of conducting market research, various business models in food (and their accompanying metrics/capital structure) as well as in-depth case studies of business model optimization.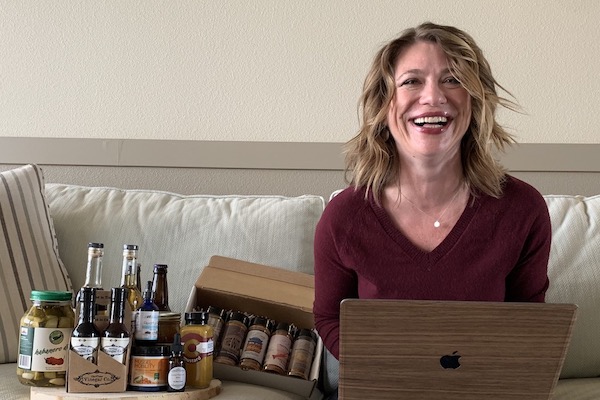 Level 2: Financial Packaging
In Level 2, participants are trained on the process of raising appropriate debt, strategic investments, and equity investments in food, beverage, and value-added farm businesses. This includes a discussion of the legal, financial, and governance prerequisites and implications of raising equity.
Our Premier Consultants have successfully completed a project, like a fundraising request for a food, beverage or value-added agriculture business with Tera Johnson, Founder of FFI and teraswhey®, to earn this certification.
Filter Consultants
Cynthia Jaggi
Premier Consultant
Food 2 MarketVerona, WI
Business Model OptimizationFinancial Packaging
Lois Federman
Premier Consultant
Wisconsin DATCPMadison, WI
Business Model Optimization
Premier Consultant
Business Development Consultant | Iowa State University Extension, Enterprise DevelopmentAmes, IA
Business Model OptimizationFinancial Packaging
Premier Consultant
Business Coach | Food Business SuccessColorado
Business Model OptimizationFinancial Packaging
Sarah Larson
Premier Consultant
Food Finance InstituteMadison, WI
Business Model OptimizationFinancial Packaging
Daniel Lemmer
Premier Consultant
Wausau, WI
Business Model OptimizationFinancial Packaging
Premier Consultant
Digital Experience Manager | Food Finance InstituteMadison, WI
Business Model OptimizationFinancial Packaging
Terri Urbanek
Premier Consultant
La Crosse, WI
Business Model Optimization
Brock Waterman
Premier Consultant
Platteville, WI
Business Model OptimizationFinancial Packaging
Angela Gardner
Arkansas Small Business & Technology Dev CenterArkansas
Business Model OptimizationFinancial PackagingFinancial ResilienceVAPG Grant Writing
Ciana Barnaba
Project Manager | Berkshire Agricultural VenturesMassachusetts
Business Model OptimizationFinancial PackagingFinancial Resilience
Katherine Bessey
Director of Cooperative Business Services | Cooperative Development InstituteMaine
Business Model OptimizationFinancial PackagingFinancial Resilience
John Steven Bianucci
Consultant | John Steven Bianucci Consulting
Business Model OptimizationFinancial PackagingFinancial Resilience
Noel Bielaczyc
Michigan State University ExtensionMichigan
Business Model OptimizationFinancial PackagingFinancial Resilience
Giselle Bruskewitz
Iowa Valley Resource Conservation And DevelopmentIowa
Business Model OptimizationFinancial PackagingFinancial Resilience
Jaclyn Carroll
West Central Missouri Community Action AgencyMissouri
Business Model OptimizationFinancial PackagingFinancial Resilience
Margaret Christie
CISA (Community Involved in Sustaining Agriculture)Massachusetts
Business Model OptimizationFinancial PackagingFinancial Resilience
John Fisk
Bluestem Food Systems ConsultingMichigan
Business Model OptimizationFinancial PackagingFinancial Resilience
Heather Frambach
Supply Change LLCCalifornia
Business Model OptimizationFinancial PackagingFinancial Resilience
Britt Howell
#BrittFit50 Indigenous Health InitiativeMinnesota
Business Model OptimizationFinancial PackagingFinancial Resilience