Join our diverse ecosystem of consultants with FFI's unique food and farm finance training programs that distinguish you from other consultants.
Take your food or farm business clients to the next level
After attending our training sessions, you will be able to help your food or farm business clients:
Optimize their business model for profitability
Develop a realistic financial plan and capital structure to support their growth
Navigate the process of raising appropriate debt, strategic investments and equity
Leverage their network and build their team to support the fundraising process
How Do I Know This Training is for Me?
You're working with multiple businesses that need help getting profitable and raising money
Maybe you have a background in food or farming but need help understanding the financial requirements of these businesses. Or you feel comfortable in the world of finance but need to better understand the different realistic business model paths available to food entrepreneurs. Whatever your situation, we can help you provide your clients high quality financial technical assistance.
Time is money, and you need to quickly get up to speed
Our two-day training sessions are based on our experience working with real food and farm companies and helping them raise money. We walk through the cold, hard numbers of different types of food and farm businesses to help you understand what works and what doesn't in the current marketplace. We give you actionable resources and train you on how to use them so that you can work quickly and independently with a diverse range of food businesses.
You want to distinguish yourself more and get more clients
Very few consultants signal that they focus on finance and raising money. And even less combine that with a focus on food or farm. Attending our training sessions or becoming an FFI Premier Consultant allows you to stand out from the pack.
What can I expect from the training?
Level 1: Business Model Optimization
Our Level 1 training provides an in-depth look at what food, beverage and value-added farm businesses need to do to optimize their business model and capital structure for profitability. This includes a discussion of current market trends in the sector, the basics of conducting market research, various business models in food and farm (and their accompanying metrics/capital structure) as well as in-depth case studies of business model optimization with one or more of the business models presented. View a sample agenda here.
Level 2: Financial Packaging
Our Level 2 training builds on Level 1 by helping participants navigate the process of raising appropriate debt, strategic investments, and equity  investments in food, beverage and value-added farm businesses. This includes a discussion of the legal, financial and governance prerequisites to and implications of raising equity. Level 2 also outlines a process of putting financial packages together to raise money, including case studies relating to specific funding requests for specific business models. We also help participants act as a "coach" that leverages the strengths of the entrepreneurs they work with, their network and other resources in their community to support the fundraising process. View a sample agenda here.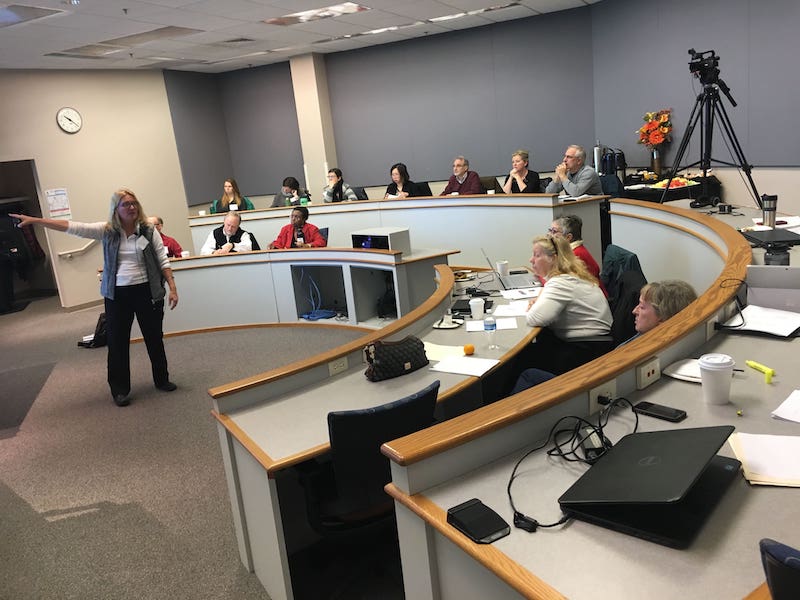 Certification
All participants who successfully complete a training session will receive a certificate of participation from FFI and the Institute for Business and Entrepreneurship for each training completed. In addition, they will be recognized and honored by being listed on our website, newsletters and other publications. Training involves learning the content and skills necessary to successfully consult with food, beverage and value-added farm businesses. While we offer a certificate of participation for attending a training session, we encourage consultants to apply what they have learned by becoming an FFI Premier Consultant by working with an FFI team member to successfully complete a project, like a successful fundraising request, for a food, beverage or value-added farm business.
Sari Kimbell – Encouraging Entrepreneurship, Innovation & Better Tasting Food
Sari Kimbell has made supporting and transforming the local food movement her life's work.
Read More
The FFI training was the main contributor to positioning this group of collaborative companies to work more deliberately and confidently with financial viability as a central theme. We are moving forward in a way where financial viability has become a significant driver of the work. As a group, FFI has given us a common language and a common target to weave into our value-driven approach to growing the local food market channels and distribution infrastructure.
Patti Miller
Chesapeake Foodshed Network
Become a Trained and Certified Consultant
Please note FFI tends to host one consultant training per year and then hosts others in collaboration with host organizations. We will share our next FFI training information with you once available. If your organization would be a good candidate for a host or you have an idea of a good host organization in your area please let us know!